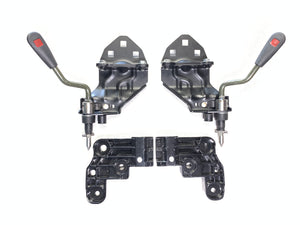 Honda 00-09 S2000 Hardtop Quick Release. Sold as set for left and right.

Honda's original quick release hard top hardware has been discontinued for several years, creating high demand on the secondary market.  This demand has lead to high markups, beyond the original $875 price tag.  This version follows the original Honda spec very closely.
These are compatible with all S2000 hard tops except Spoon.
Comes with everything necessary for bolt on installation.